So Evan, my mother and I went to cracker barrel. I was telling her about OK Go's performance on the VMAs. Then I said to Evan "Oh, the rock was on there, he had hair. He looked good."
Evan said he didn't remember what he looked like with hair and I told him I have some pics on the pc and I'd show him when we get home & I told my mother she could see OK Go because I had it on DVR.
The entire time we were at the restaurant, girls kept checking Evan out. They always do. Which is why I'm not getting a phone until he goes to college. I remember all those sluts calling my brother 20 times a day when he was in HS.
Anyway, when we got home my mother came in to watch OK Go.
She was sitting down, Evan ran downstairs with all of the crap he was taking to Nana's house and got the remote.
Mom - Who is this?
Me - Ok Go
Evan - This is really cool!
Mom - Yes, but who is it?
Me - OK GO
Mom - OH! I thought you were telling him to go ahead an play it.
Anyway, after we watched that, I told Evan "Here's a pic of The Rock with hair."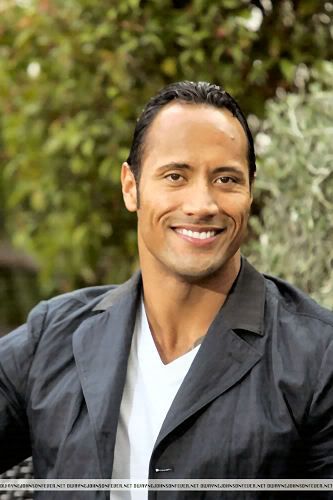 E - I thought you were all about House now (Said with that tone that only 10 year olds and teenagers can manage)
Me - I was just showing you what he looks like with hair.
Mom - You like House? (Looking at the pic of The Rock) I've never said HE wasn't good looking.
Me - I know. He's purty (The Rock) I like the character House and I like Hugh Laurie. He's very talented. And SEXXXAY
Mom - Ew
E - She likes his turkey neck
Me - It's NOT A TURKEY NECK. IT'S A BIG ADAM'S APPLE, WHICH IS WHY HE HAS SUCH A DEEP VOICE.
Mom - He's ugly.
Me - He's hottttttttttttt.
Mom - Don't ever talk about me again.
Me -
Al green
is not sexy
Mom - He's not ugly.
Evan - I think house looks old enough to be YOUR dad. He's old.
Me - Both of y'all can get out of my house now.
So, they left.
People who disparage HUGH are not welcome in my house.
:-)